Monday morning, I woke up to an empty fridge and major anxiety. My biggest fear is to be HUNGRY. I eat every two and a half hours to keep from being too hungry and starting a binge. I had food for breakfast and a nut bar for my first snack of the day, but I was out of food for snacks and lunches. I was literally two meals away from starvation (in my mind, if not in body).
So, I went to the grocery store and stocked up on food. I hauled it into the house all by myself. And right when I felt too tired to do anything else, I washed and separated all the fruits and veggies into little one serving bags. I was tired. No one had helped me shop or carry in the groceries, but that thirty minutes was completely worth it.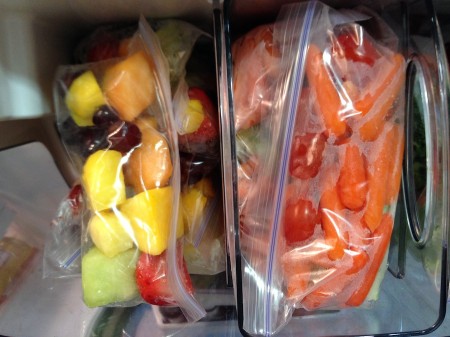 I also washed all the apples and put the oranges into the fruit bowl.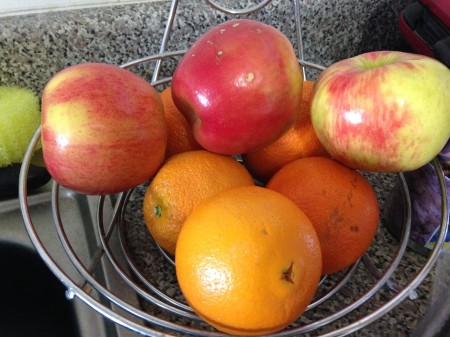 For that thirty minutes of effort, I will have one week of serenity. No worries about what to eat. No fears about starving. No temptation to skip a snack because it's too difficult to find one. No binges.
The next time you grocery shop, remember this. If you spend the extra thirty minutes to set up all your snacks for the week, you will enjoy and entire week of food serenity. Isn't that what all of us want?
Previous: The Best Inexpensive Treadmill Desk
Next: P3: A Truck Stop Miracle

Leave a Reply
-