I love the design of this treadmill desk.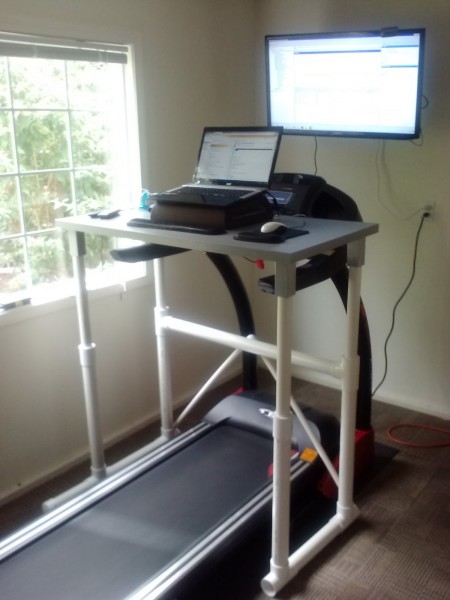 He used an Ikea Linnmon Table Top, four Adils legs, and 1.5 inch PVC pipe. Connecting the legs to the table was a bit of a challenge, but he explained how he did it here.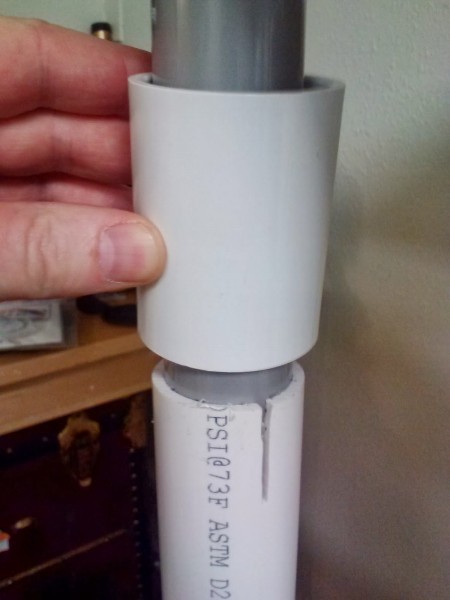 To tighten the connection between the table leg and the PVC make a vertical cut at the end of the pipe and push a coupling down. The coupling will apply pressure and jamb the PVC against the metal leg.
This is the absolute BEST design for an inexpensive treadmill desk. I have been looking at these for a LONG time and this is the first one that makes me want to build it. You can see some of the other treadmill desks here:
It's obvious that I have been interested in this for a LONG time. The truth of the matter is, I am a literal SLUG during the day. Even walking on a treadmill at ONE mile per hour while I am working would be AMAZING compared to the sloth of my typical work day. I am VERY interested in getting a desk that I can use at my treadmill right now, so this PVC plan is EXACTLY what I've been looking for.
Via: LINNMON treadmill desk with PVC pipe legs – IKEA Hackers
Previous: Azodicarbonamide: Dough Conditioner, Flour Bleacher and Foam Plastics Blowing Agent
Next: Thirty Minutes of Prep – One Week of Serenity

Leave a Reply
-