I was reading this blog entry from Wil Wheaton and I realized how different normal people are from overeaters.
I immediately cut down my beer consumption to one pint a day. I reduced #burritowatch to maybe once a week. I started to enter my meals into my app, and after a few days, I started to see that it really wasn't that difficult to make healthy food choices, once I knew what was going into my body.

I was having a lot of fun, I was starting to feel pretty good, and — here's the thing that blew me away — when I got back on the scale at the end of the first week, I'd lost almost 6 pounds.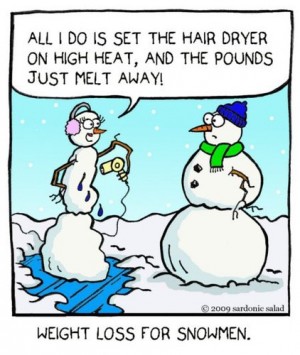 THAT is the difference in a nutshell. He realized he had gained twenty pounds, cut down on the burritos and beer and dropped back where he wanted to be. In that same time period, I have also lost twenty pounds, but it looks VERY different.
I, too, have been adding my food into my app. I, too, bought a Fitbit after Christmas. I set it to go off every two and a half hours and I'm counting the minutes until I get to eat again. Sometimes I eat my snack and I immediately start counting down until the next time I eat, waiting for that silent vibration on my wrist.
My twenty pound weight loss has nothing to do with cutting out the beer and burritos and everything to do with avoiding a plethora of foods that can set off a binge.
And, the only time I've earned a badge was when I was in Las Vegas and I had to walk a mile every time I wanted to get to my car from my hotel room. I seriously exercise for thirty minutes each day, but the rest of my life is so sedentary that it's a struggle to get to 10,000 steps a day.
Just like him, I find the Fitbit motivating. Just like him, I track my food in a food diary app every day. But unlike him, it was a vicious struggle every day. THAT is the difference between normal people and overeaters. Our brains are wired differently for food, so just going easy on the burritos and beer is much harder.
Cartoon Via: Toon Pool
Previous: Your Excuse is Invalid
Next: It's Okay, Try Again

Leave a Reply
-