One thing that I have found to help keep my eating under control is daily meditation. It's not easy for me. In fact, over the years, it feels just as hard to keep my mind free from distractions as it was when I started, but I've noticed that when I meditate for about 15 minutes every day, eating healthy is easier.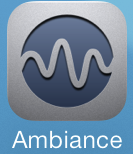 The app I have used for meditation for over the last couple of years is Ambiance. I like that they are cross-platform, with apps for iPhone, iPad, desktop and Android. It's not a free app (the price is currently at $2.99), but it has worked better than anything else I've used for meditation.
I love that there are so many free audio clips to choose from. And, you can also record your own favorite sounds, like the redwing blackbirds on your walk by the stream or the cackling magpies outside your window. There is probably a audio clip of any of your favorite sounds already in the store, though, so you don't have to be a brilliant audio engineer.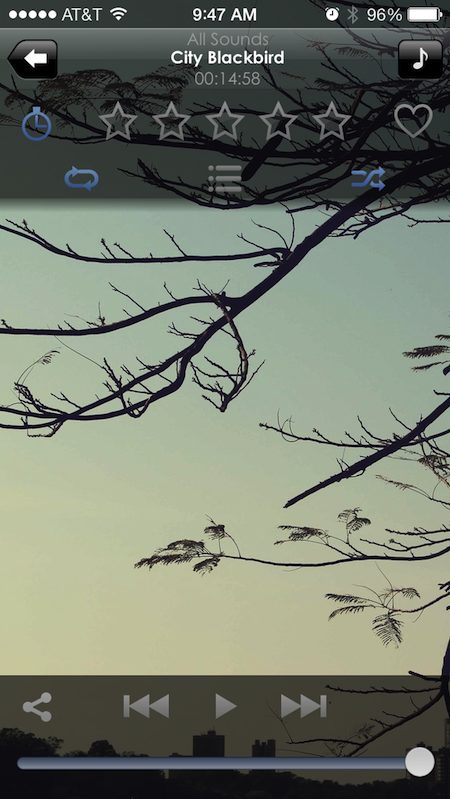 I use the Quickstart feature that knows that I do fifteen minutes of meditation and like the app to cycle through the sounds randomly every minute. All of that, I set up in the settings menu and makes it literally a one-tap action to get the app going for my meditation.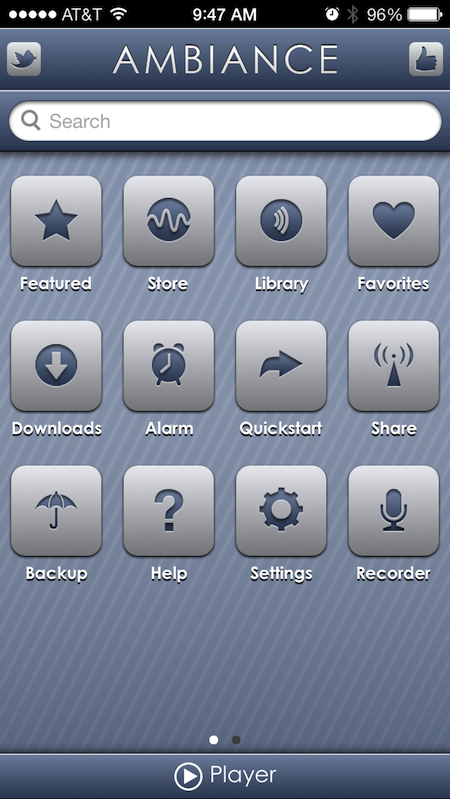 You can also use Ambiance to fall asleep. You set it to the amount of time you want and have the audio slowly fade out until it turns itself off at the end. It's wonderful for a peaceful way to fall asleep.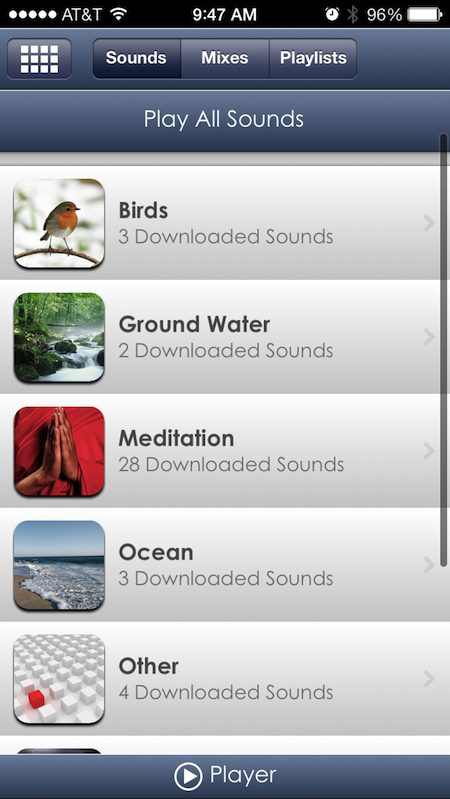 My sister even used Ambiance when they were living in a hotel to keep the dogs from barking at every little noise. They would turn on one of the White Noise audio clips and the sound would drown out the other hotel visitors. It worked wonders.
I have been using Ambiance for a LONG time, so I was surprised that I hadn't spoken about it here. It's one of those things that has helped me stay sane, so I feel as if I haven't been grateful enough because I haven't told the world about it. I don't think I could meditate without Ambiance anymore. It has helped me keep my mind free of distractions and my life free of binges.
Previous: Someday Your Phone Breathalyzer Will Tell You If You're Burning Fat
Next: Interview with Sharee from Funeral For My Fat

Leave a Reply
-