I adore this image that I found on Funeral For My Fat!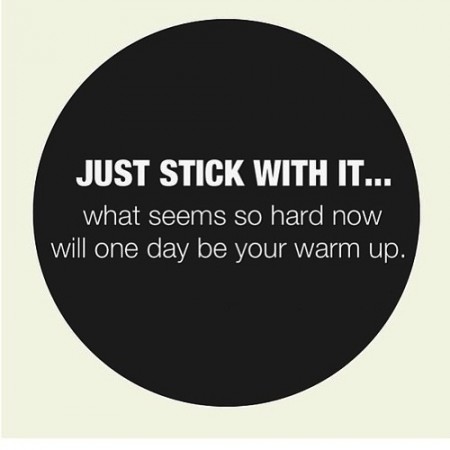 It reads:
Just stick with it… what seems so hard now will one day be your warm up.
I feel like I need to print up a bunch of these on little stickers and give one to myself after each workout.
Previous: The Best Work Hard When They Don't Feel Like It
Next: PostSecret Fat Judge

Leave a Reply
-