While I was exercising the other day, Straight Ahead by Tube and Berger [iTunes link] came on. Here's a video for the song:
I have NO idea what the song means, but it was very helpful to get through a running interval that day. The lyrics were so helpful to me, that I made a motivational poster out of them.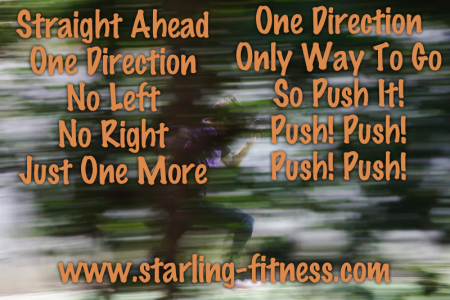 Original image via: Run! by Steve Garner on Flickr
The song reminds me to keep moving, to push and to keep going. I really need that, especially when I have been running for a while and feel like slowing down to a walk.
Previous: #IWill
Next: Hard Work ALWAYS Pays Off

Leave a Reply
-