This motivational poster from MotiveWeight really inspired me.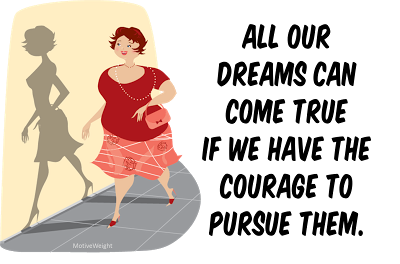 It reads:
All our dreams can come true if we have the courage to pursue them.
I think I like it so much because the fat girl is pretty and looks happy. You can be pretty, happy and still want to pursue your dreams, even if your dream is to be thinner.
Previous: PostSecret: I Still Don't Know How To Ride A Bike
Next: Running Is My Partying

Leave a Reply
-