I love this motivational poster I found on Healthy is Classy.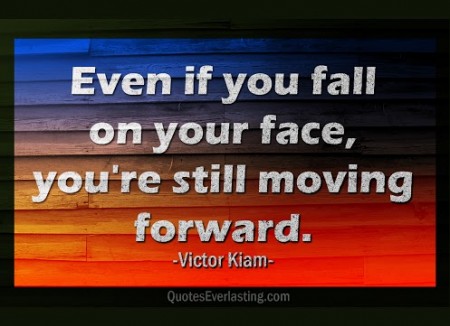 It reads:
Even if you fall on your face, you're still moving forward.
It made me chuckle when I read it, but more importantly, it's TRUE. It reminds me of a song that was recommended to me by a friend called Moving Forward by Hoobastank [iTunes link].
This song is on my workout playlist and I love when it comes on. No matter how slowly I'm running, it reminds me that at least I'm moving forward.
Previous: You ARE Doing It
Next: My Motivational Shrine

Leave a Reply
-