I love this animated GIF from Funeral For My Fat.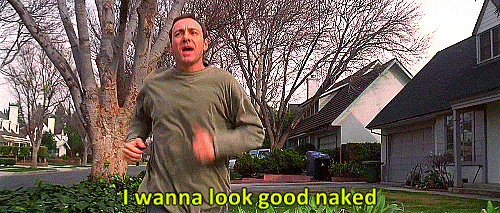 It shows Kevin Spacey running outside in grey sweats and it reads:
I wanna look good naked!
This scene is from American Beauty and you can see the whole thing here:
His physically fit friends ask him,
Are you lookin' to just lose weight or do you wanna have increased strength and flexibility as well?
Is it enough? Is it enough motivation to want to look good naked?
Yes, yes it is…
Previous: Food Is A Drug And Exercise Is An Antidepressant
Next: Say No Thanks to Junk

Leave a Reply
-