I love this image I found on Fitspo Addict.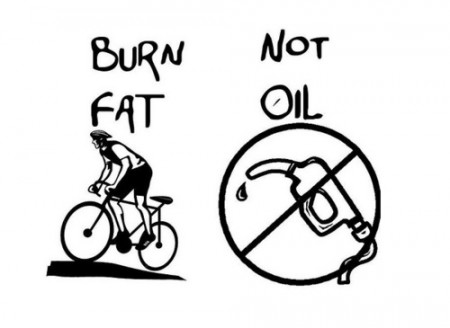 It reads:
Burn Fat Not Oil
I am a TRUE believer of riding your bike to work and I've written about it MANY times:
The healthiest and strongest body I ever achieved was when I was riding my bike to work every day. Now that I work at home, it's harder for me to get as intense workouts. The motivation of getting to work on time always made me push hard and keep going, even on huge hills. With a little planning, you can save money on gas and make your butt look better than anything you've experienced before.
Previous: Nothing For Dessert
Next: Things To Do Before Your Run

Leave a Reply
-