This motivational poster from I CAN DO IT is wonderful!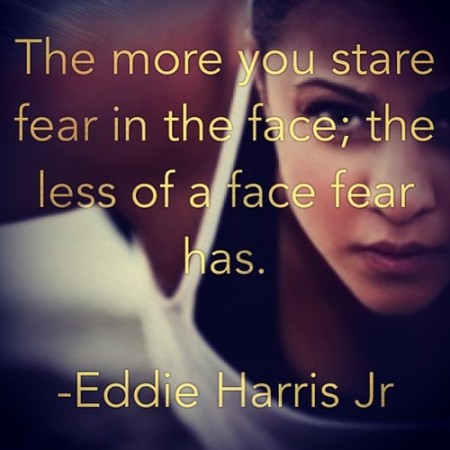 It reads:
The more you stare fear in the face, the less of a face fear has.
For me, weight loss and exercise has nothing to do with fear. At least, I don't think it does. It's more about trading present pleasure for future pleasure. Do I run my butt off right now so that I'm stronger tomorrow? Do I skip that peanut butter and jelly snack for a thinner body in the future? Too many times, I have chosen present pleasure and you can tell by just looking at me.
It's not fear that's holding me back. It's lack of planning for the future.
Previous: Eat Your Veggies Before They Eat You
Next: Tough Times Don't Last. Tough People Do.

Leave a Reply
-