I love this drawing from That ARThletic Girl.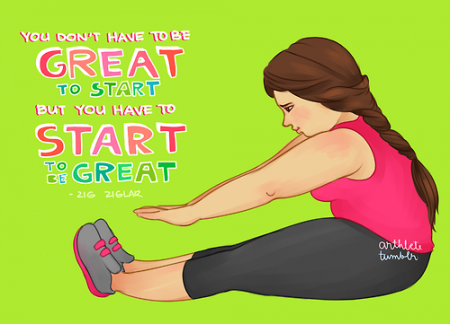 It reads:
You don't have to be great to start, but you do have to start to be great.

Zig Ziglar
I love how the girl in the drawing isn't the ideal body type. She is just a normal girl, working out every day. LOVE IT!
Previous: My Mad Fat Diary
Next: Ran Sounds Better Than Run

Leave a Reply
-