I love this drawing I found on Weight loss and fitness motivation.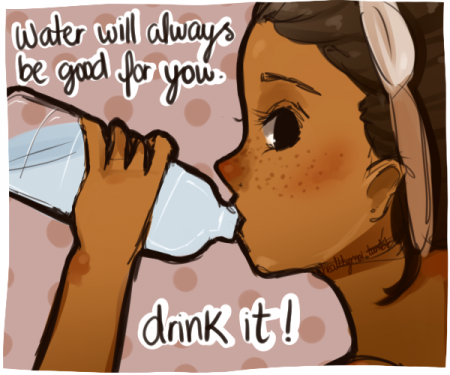 It reads:
Water will always be good for you. Drink it!
It is possible to drink too much water and hurt yourself, but most of us fall shy of the eight cups of water a day, so start keeping track and see if it helps you feel full and energized. So many times, when I go to the fridge to find some food, I realize that I'm THIRSTY, not hungry. When I make sure I drink eight cups of water a day, that never happens.
Previous: Move Your Mind – Move Your Body
Next: My Mad Fat Diary

Leave a Reply
-