I saw this image on I CAN DO IT the other day.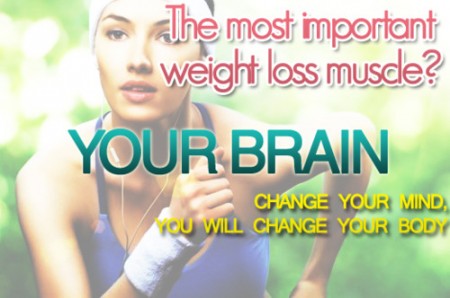 It reads:
The most important weight loss muscle?

Your Brain

Change your mind, you will change your body.
Aside from the fact that the brain isn't a muscle, it's a good thought and it reminded me of the Eiffel 65 song called, "Move Your Body." [iTunes link].
Here is a video of Sims exercising to the song:
Here are the lyrics (repeated ad infinitum):
Workout your mind mind – Workout your body
Move your mind – Move your mind mind
Move your body, every everybody.
Move your body, come on now everybody.

If you wanna to move the world, start with your body.
Yo, come on, you gotta start with something.
If you wanna move your mind, just move your body.
Move your mind, move your mind, it's gonna cost you nothing.

If you wanna move someone, start with your body.
Yo, come on, and try to move somebody.
If you wanna move alone,
Then everybody will move along with you.
I found this great dance video with the same song here:
The truth is, moving your body is a GREAT way to shake the cobwebs out of your mind. It sets you free from your rumination and lets you think clearly. Exercise can dissipate negative moods and alleviate your depression.
Conversely, if you focus on fitness and succeeding, your mind can make your workouts easier. Imagining how good you'll feel after the workout can make your time exercising better. Visualizing your success will help you get there quicker.
We like to think that our minds are separate from our bodies, but they are tied together with sinew, hormones and blood. If you want to make your mind better, move your body. If you want to make your body better, move your mind.
This image from Hello there, fellow fitblr says it perfectly: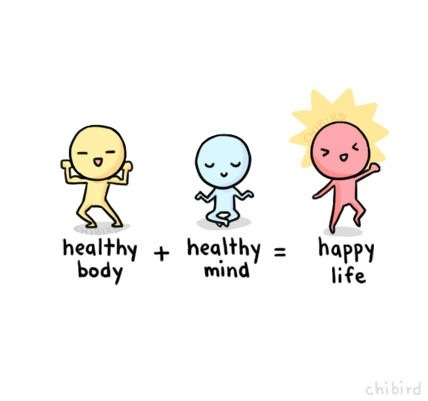 It reads:
Healthy Mind + Healthy Body = Happy Life
So true!
Update 04-29-13: I found another good motivational poster about this subject from Turning day-dreams, into reality.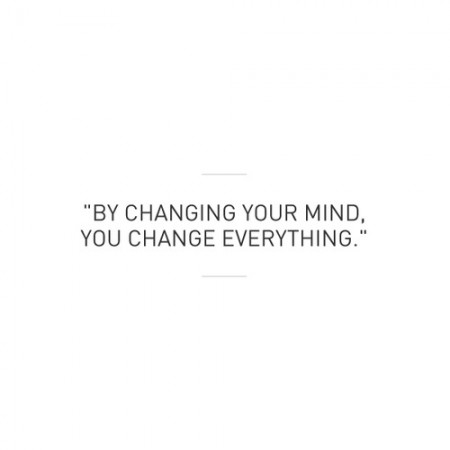 It reads:
By changing your mind, you change everything.
It's true in both the positive sense AND the negative. If you decide that the plan you have been religiously following and seeing success with doesn't work, it will STOP working. This is ALL a mind game. Play it in your favor.
Previous: Sore Today STRONG Tomorrow
Next: Water Will Always Be Good For You

Leave a Reply
-