I love these images from DIEThoroscopes.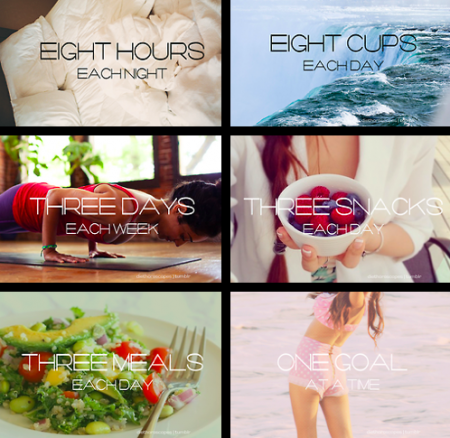 They are great goals:
Sleep Eight Hours Each Night.
Drink Eight Cups of Water Each Day.
Exercise Three Times Each Week.
Eat Three Snacks Each Day.
Eat Three Meals Each Day.
Focus On One Goal At A Time.
These are all great goals to have and such a visual way to remember them!
Previous: Pounds to Lose and Pounds Lost Motivators
Next: Sore Today STRONG Tomorrow

Leave a Reply
-