After writing yesterday's entry about Zombies, Run! I found this fan art from phantoms-siren on deviantART.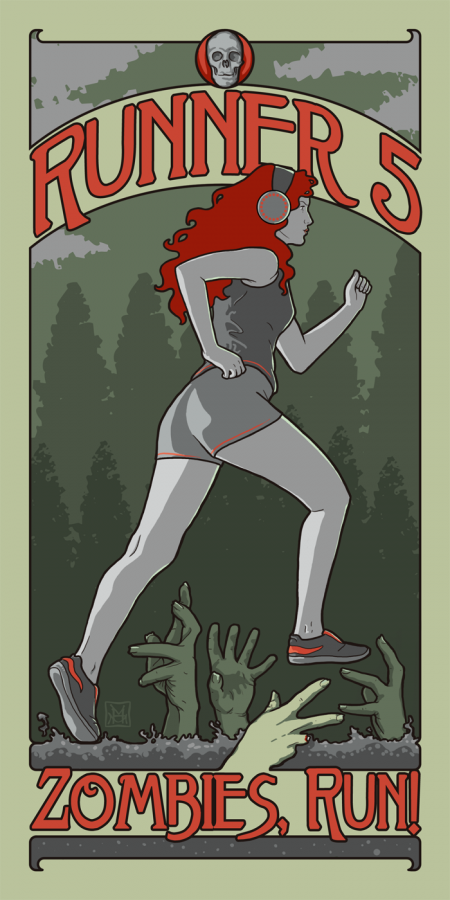 She says:
I'm a huge fan of the iPhone app 'Zombies, Run!' As a chronic pain and fatigue sufferer anything that can make exercise bearable is wonderful, and this game actually makes me want to go out and, if not run, then walk really fast. I know that Runner 5 isn't necessarily female, since anyone playing is Runner 5, but this is what I ended up with.
It seems the app is helpful to a huge group of people. Just ask RoOkin.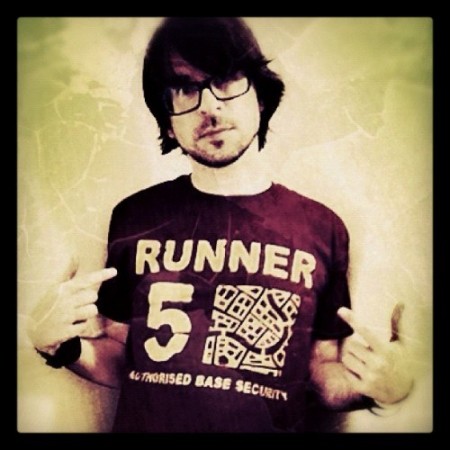 He has lost 2 stone (that's 28 pounds to us Yanks) for his upcoming wedding and Zombies, Run! has helped him. So much so, that he bought the t-shirt.
At DragonCon last year, this cute girl dressed up as Runner 5.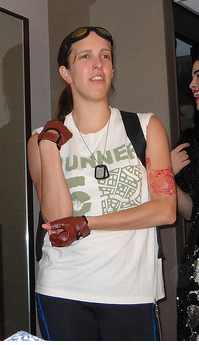 I loved all this fan art so much I made a little of my own.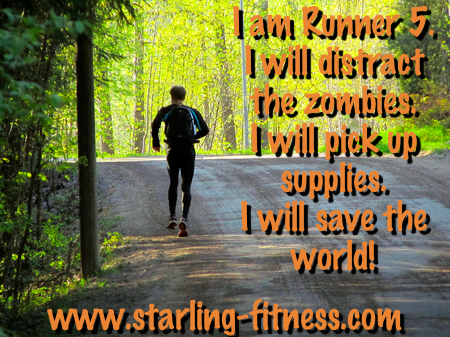 It reads:
I am Runner 5.

I will distract the zombies.

I will pick up supplies.

I will save the world!
Original photo via: Runner by Aarni Heiskanen on Flickr
Oh, and this has NOTHING to do with Zombies, Run!, but I love it anyway.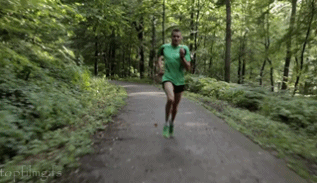 Via: work sweat achieve
Here is where you can download the app:
Previous: Zombies, Run! 2 Is Coming This Spring
Next: Why Not Me Commercial from Nike

One Response to "I Am Runner Five"
valerie Says:
February 16th, 2013 at 2:08 pm

that sounds fun
Leave a Reply
-