I love this tank top I found on work sweat achieve.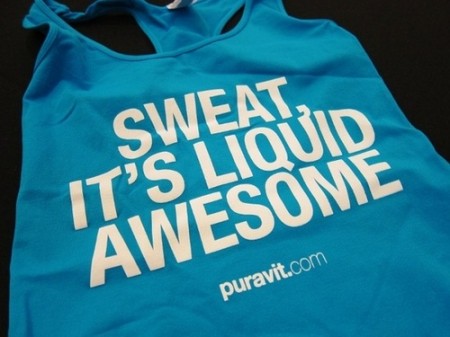 It reads:
Sweat, it's liquid awesome
If I had made that t-shirt, I would have just said,
Sweat Is Liquid Awesome
Either way, it's true!
I found another t-shirt on Amazon.com that looks pretty cool.
It reads:
Sweat Is Fat Crying
Next time I'm feeling gross and sweaty from a workout, I need to repeat these two phrases over and over like a mantra. It just may make my workout feel easier.
Previous: There's No Such Thing As Bad Weather
Next: Defy The Law. You Are Weightless.

Leave a Reply
-