Healthy is Classy posted this thought:
"I" am the only difference between fit and fat.
I loved it so much, I made an info graphic for it using the photos from Jennifer Hudson's transformation.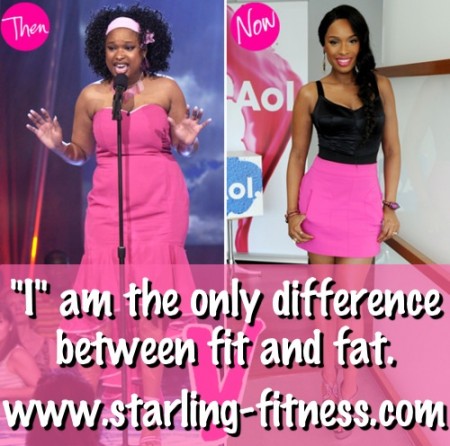 Every time I feel like giving up, I find something like this to keep me going.
Photo via: Jennifer Hudson: Before & After we heart it
Previous: Bowling Is Cool!
Next: Weight Loss Is Hard And Not Particularly Rewarding

Leave a Reply
-