I want to put some posters up on my wall in my home gym, preferably ones that SHOW me how to do exercises, but they are SO expensive! These are the best ones I could find online, but they are all at least twenty bucks apiece!
They all look like they are good quality and they're all laminated, but I don't need that. All I need is a simple paper poster to go up on my wall in a frame. I want it large enough to see all the exercises and I want it to show the beginning of the move as well as the end.
Plus, TWENTY dollars apiece?! I can get a poster of anything else for only six or seven bucks! Why are these over twenty bucks apiece?
If I buy them directly from Algra, I can get them for $13 and they are paper:
I found a pretty good poster to download here: Ironmaster – Strength Multiplied It's meant to be printed on 11″X17″ paper, so it's pretty high resolution.
The problem with this poster is that it doesn't show you how to DO the exercises. It only shows them in one of the states.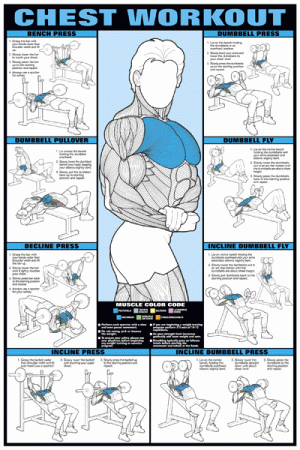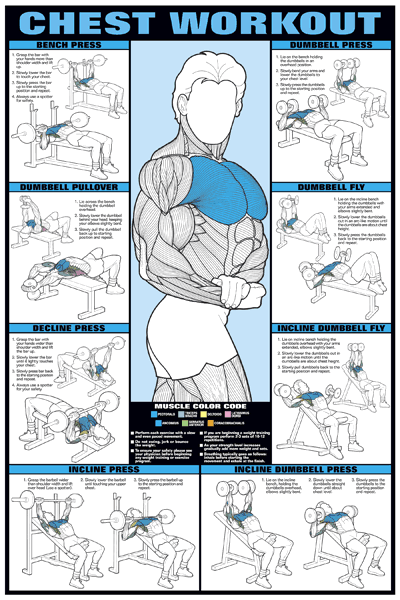 These images are better, but they're so low resolution, you couldn't print them up big enough to put on your wall.
Sparkpeople have a bunch of printable exercises, but I don't care for the photos: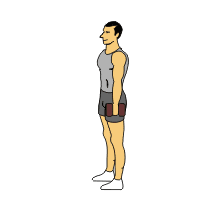 These exercises are animated GIFs, which work really well on the computer, but you can't print them up:
It looks like I'm stuck buying those overpriced posters from Amazon if I want anything of quality. I wish there was another option.
Previous: You Can Always Be Thinner, Look Better
Next: Are The Olympics Ruining Womanhood?

One Response to "Why Are Gym Posters So Expensive?"
Nick Says:
August 12th, 2012 at 1:06 pm

Years ago, men's health or fitness published I poster book. It can still be found on eBay. I got mind of like $15. It shows everything. Enjoy
Leave a Reply
-