I love this Reebok advertisement: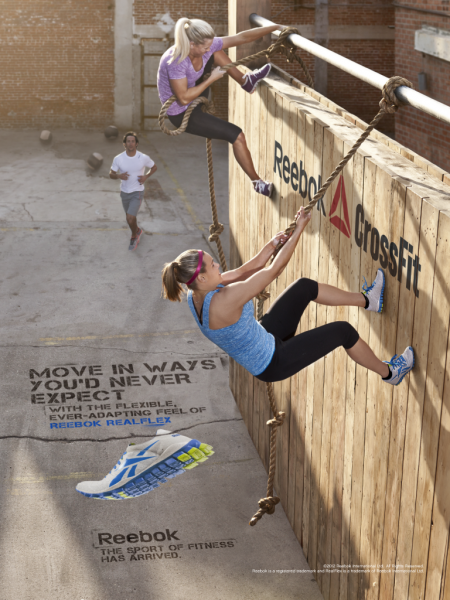 It reads:
Move in ways you'd never expect.
I know it's talking about their shoe that is supposed to be flexible, but I love this ad because it is true about exercise. When I've been exercising regularly and doing my after cardio stretching, I find that I am able to move in ways that I couldn't before. I'm far more flexible than I was before I started exercising.
I'm also stronger. I can lift more grocery bags and my bowling ball doesn't feel like such a burden anymore.
I can go the distance, too. I can walk further before I tucker out. If we are going up a hill, I can do it without stopping for a rest.
When I exercise regularly, I find myself moving in ways that I never expected and it's a delicious surprise!
Previous: I Heart Eggs!
Next: Egg White Tortilla: Does It Actually Work?

Leave a Reply
-