I love this kludgy hack to create a work desk for your stationary bike.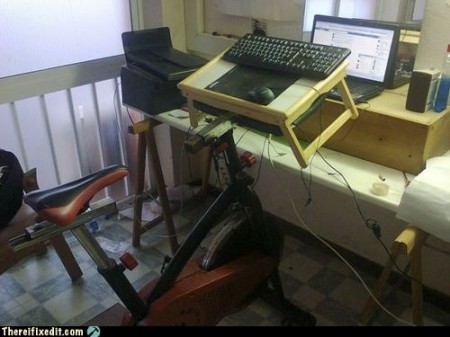 They've taken a plain lap desk and positioned it for a good typing surface on the exercise bike. It's almost ingenious in its simplicity, actually.
The next time you think that you don't have enough time to exercise, remember this hack and how one person was able to combine two activities into one, getting BOTH jobs done!
Photo via: Stationary Bike Work Desk? Check!
Previous: I Don't Have Time: Your Argument Is Invalid
Next: I Heart Eggs!

Leave a Reply
-