When I've been eating low carb for a while, I start missing foods that I used to eat regularly. That's why I'm really excited about this recipe for Low Carb Big Mac Pie. I can't eat it in the car while I'm on a long road trip, but it will fulfill my cravings for one of my old favorites.
One thing that he addresses that makes the Big Mac so good is the "Special Sauce." I had no idea that special sauce was just Thousand Island Dressing, but he has a low carb version. You can watch the video at the end of the post, but the ingredients are here: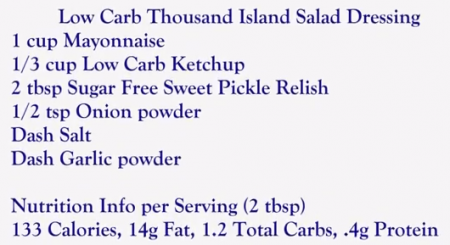 Here are the ingredients for the Big Mac Pie: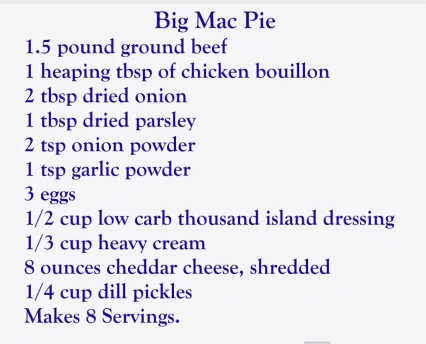 Next time I'm craving a Big Mac, I think I'll whip this recipe up. It looks delicious and sometimes I really need a way to get past my cravings.
Here is the video for the Low Carb Thousand Island Dressing:
Previous: Why I Exercise
Next: Be Yourself? Worst Advice EVAR!

Leave a Reply
-