Ever since the first Fit Flops showed up on the market, I have been warning you about shoes that promise to tone your butt. Reebok EasyTone and RunTone shoes were just another in a long line of shoes that made those promises.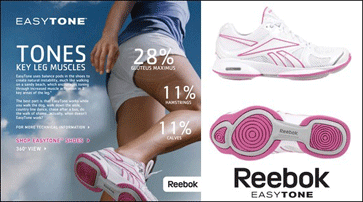 They promised that their shoes could give you 28% more toning on your butt and 11% more toning in your legs. I called baloney and just ignored them. Now, it seems that the Federal Trade Commission agrees with me:
The Federal Trade Commission, the nation's consumer protection agency, charged Reebok with making claims about EasyTone and RunTone shoes that the company couldn't support. According to the FTC, Reebok claimed that using these products would strengthen and tone leg and butt muscles.

To settle the case, Reebok has agreed to pay $25 million for refunds to people who bought Reebok toning shoes or apparel.
If you bought a pair of EasyTone or RunTone shoes, then you are eligible for a refund. The smarter consumer, however, didn't buy the shoes because these claims have been around for a LONG time. In fact, I've been warning you about them for four years. Here are some of the entries I wrote about shoes that make claims that they can't support with research data: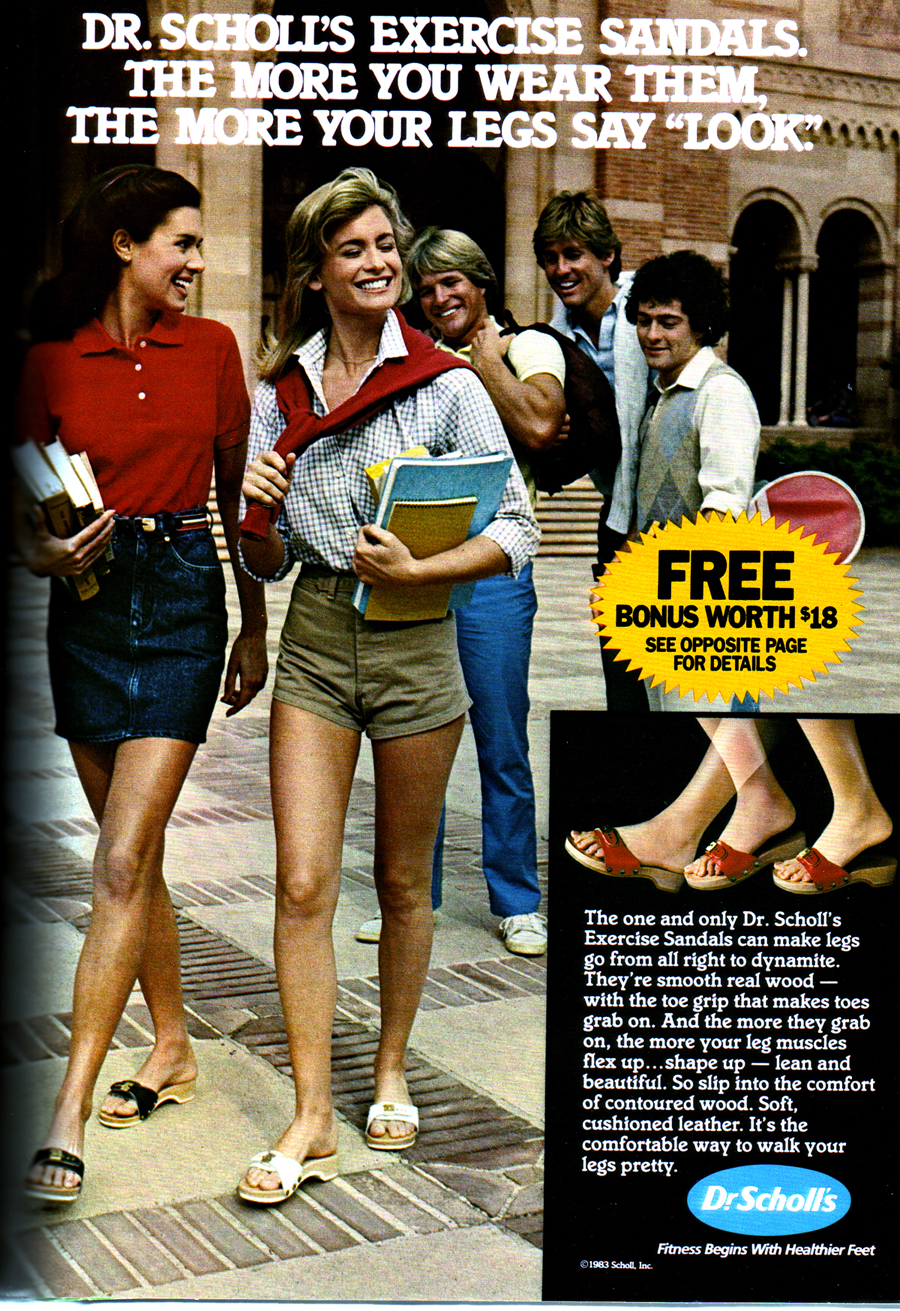 Shoe manufacturers have been making unsubstantiated claims about their shoes for YEARS and it takes the FTC even longer to catch up with them and require a retraction and refund. I'm still waiting for the FTC to force Skechers to release their research data on their Resistance Runner and it seems that they will never stop the Fit Flop people from making claims.

My grandmother wore these Dr. Scholls sandals for YEARS, thinking that they would make her legs more toned than just wearing normal shoes and she never saw any results from them. Don't be taken in by claims from the shoe manufacturers.

-