This photo reminded me of the phrase, "You are what you eat."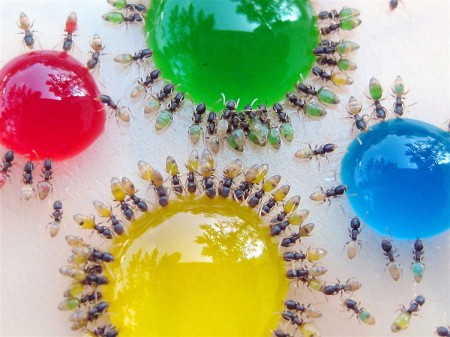 One of the commenters said, "I am glad my tummy is not transparent."
But the more I thought of it, the more I realized that while our stomachs are not transparent, it is quite obvious to everyone around us what we are eating. Orson Welles said it best:
Whether my abdomen is transparent or not, everyone around me can see what I've been eating for my entire life. It's plastered on my body in the form of bulges and fat. I may not be an ant with a see-through gut, but the idea that I can hide my years of eating is gone.
Photo via: Tasting The Rainbow: The Ants Whose Multi-coloured Abdomens Show Exactly What They've Been Eating » Design You Trust – Design and Beyond!