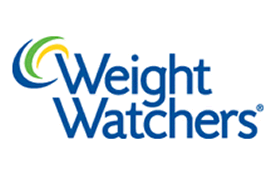 I have been going to Weight Watchers since 2001. For those of you counting, that's TEN years. I had some progress at first, but I was in a CONSTANT state of hunger and wanted to binge ALL THE TIME. Last year, for my New Years Resolution, I decided that I was going to go to EVERY Weight Watcher meeting. I was never going to miss one meeting. I also got my willpower going when I decided I didn't want to be like Lindsay Lohan or Charlie Sheen. I was going to keep my addiction under control.
And I did it. I went to every WW meeting and I followed the program for a year. My progress was minimal at best. I lost approximately ten pounds in that year, which is better than gaining that same amount, but it was a CONSTANT struggle to even have those minimal results.
If you are like me, then you are reading this and thinking, "She really didn't give the program a chance. If she had done everything correctly, there is NO WAY that she only lost ten pounds. She MUST have cheated. It goes against the laws of thermodynamics to eat that little food and lose that little."
Let me assure you right now that I followed the program to the letter for a year and saw such paltry results that I KNOW for a FACT that Weight Watchers does not work for me. It did when I first started it in 2001, but something has changed and I can no longer lose weight on that plan.
I had been playing with the concept of low carb for a while. It appealed to me because my lactose and gluten intolerance were severely aggravated by the WW plan. When I followed low carb, they understandably went away. You know what else went away? My constant hunger and desire to binge.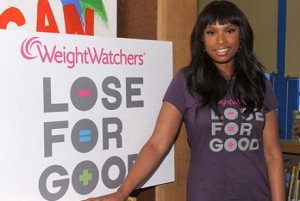 Another thing led me to believe that maybe Weight Watchers isn't telling me the whole truth. Jennifer Hudson, the WW spokesperson, was quoted at a Vanity Fair party to say:
"I just made sure I stuck to my Weight Watchers…I also took the extra mile to delete the carbs. I didn't eat any carbs until today. I made sure when I felt the need to eat something crunchy I ate nuts instead and stayed away from the carbs."
So, here we are in 2011. I'm giving it a year of following the low carb diet just as faithfully as I did WW. I'm going to see if I have any better results on this diet than I did last year.
Quote via Jennifer Hudson: 'I didn't eat any carbs until today' | Jennifer Hudson | Skinny VS Curvy
Previous: Everyone Makes Mistakes
Next: Weekly Veggies with a Farm Coop

6 Responses to "Why I Left Weight Watchers"
Leave a Reply
-