If you are looking for inspiration this month, pick up People Magazine. I found it very motivational.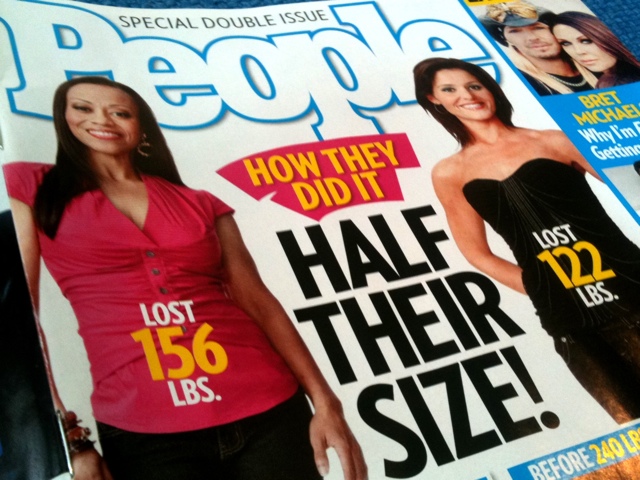 This article about fruit for dessert gave me some good ideas. One caveat, however: fruit IS zero points on Weight Watchers now, but these desserts are NOT. You must add points for the extra ingredients they've included.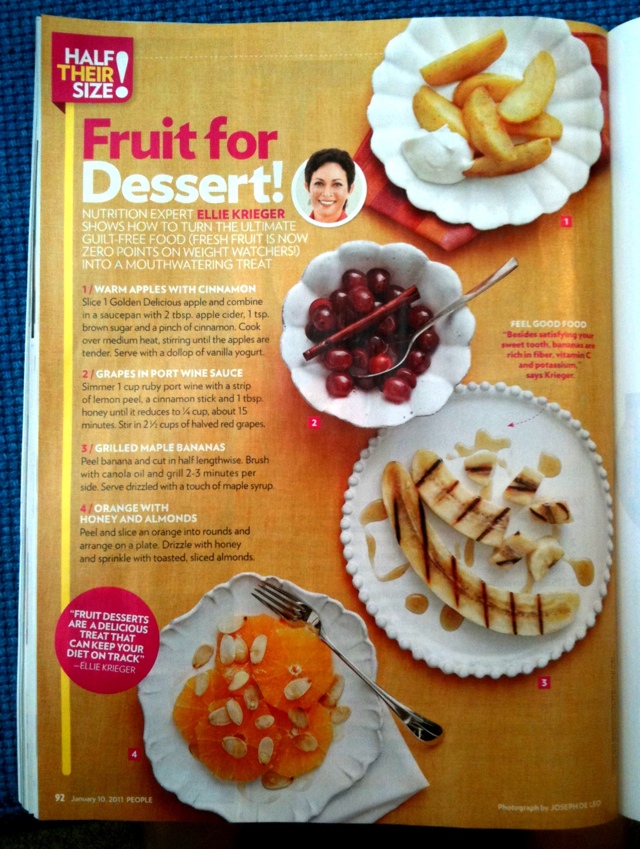 Don't miss the story of Drew Carey's weight loss. I had seen him on The Price Is Right and wondered about his health. Since no one was making a big deal about his weight loss, I worried that he might be sick. It's nice to know that he took his health in his own hands and dropped the weight using a plan from his doctor.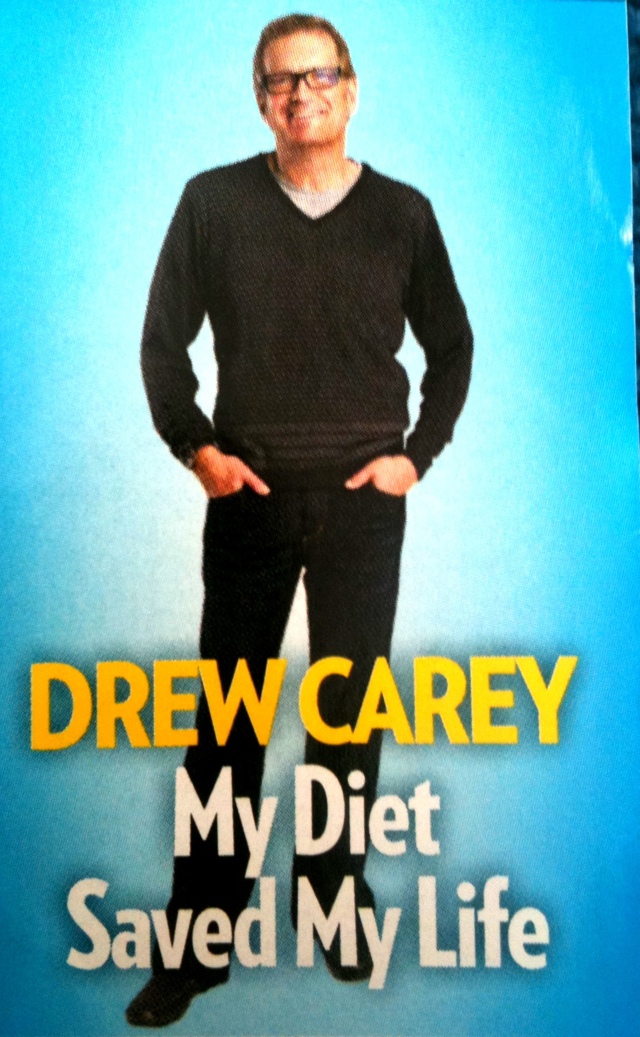 I wish People did a version of this magazine EVERY month and gave us more detail about these people who have lost weight in such a healthy way. I need this kind of motivation all year long, not just in January.
Previous: Take Three Deep Breaths
Next: Train Yourself Every Day

3 Responses to "Weight Loss Inspiration From People Magazine"
Katie Says:
January 7th, 2011 at 1:30 pm

Speaking of motivation, have you seen the ads for the new A&E show Heavy?! It looks amazing. Really hopeful and positive (unlike other weight loss shows, ahem TBL). I heard the participants went to this weight loss spa Hilton Head Health (www.hhhealth.com) to lose the weight and from the previews, H3 looks super pretty. I hope it's as good as the previews make it look …

Jim O'Connor Says:
February 24th, 2011 at 10:46 pm

Thanks for posting the Drew Carey picture! I didn't know he lost so much weight. A little healthy eating, caloric reduction, and some consistent exercise goes a long way.

Charlene Says:
March 3rd, 2011 at 5:36 am

Fruit is zero points now??!! You're AMAZING for posting that. Ohmygosh, best news I've heard all week.
Leave a Reply
-