I love this ad for a bicycle trainer.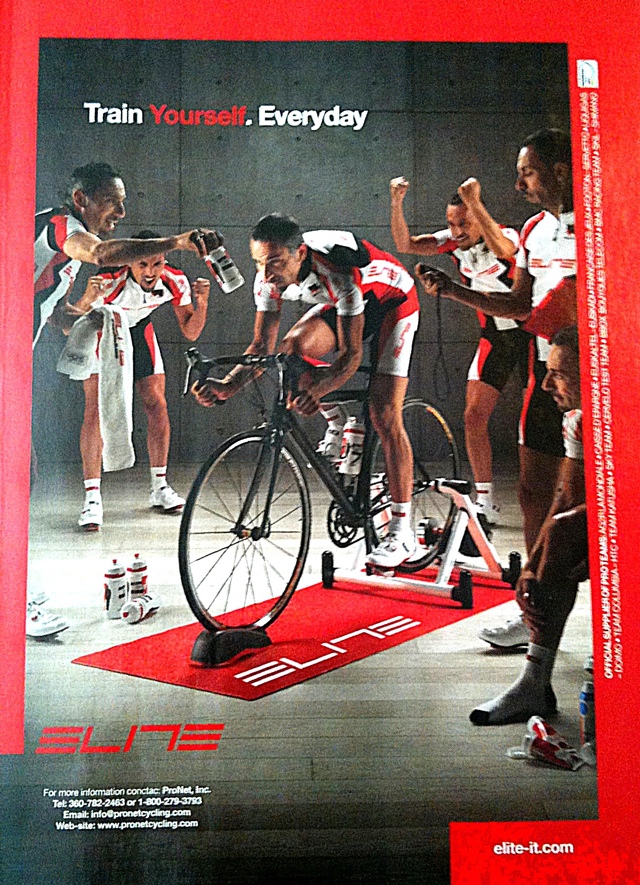 It tells me to train myself every day. Since the weather in Salt Lake has turned frigid and foggy, I brought my bike inside on the trainer, but it just doesn't feel as good to ride indoors as it does when I'm out on the trails. I've had a hard time getting myself to get my butt on the bike.
I guess I need to imagine an entire team cheering me on.