I LOVE this advertisement. It was for some body building protein powder and I'd never buy that product, but that ad is GREAT for motivation.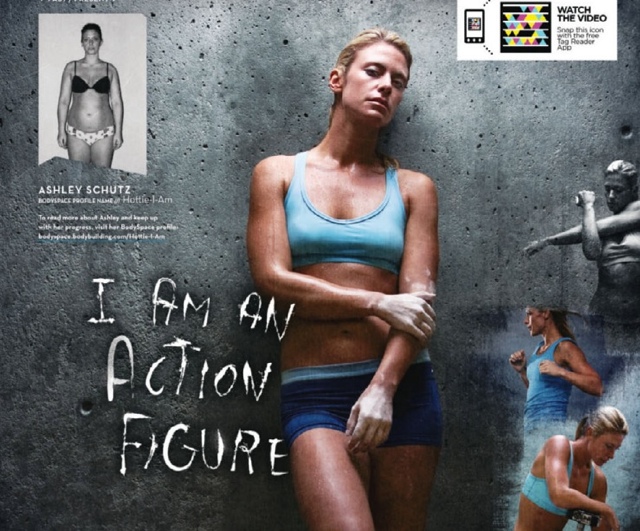 Sometimes when I just can't get the motivation to exercise, I like to think of myself as a hero. I have to train in order to be ready for when the action hits. Would I be able to run away if I needed to? Would I be strong enough to fight my way free? Thinking about these things makes it a little easier to do my workout.
The next time you're considering skipping your workout, remember this ad and think of yourself as an action figure.
Previous: Weight Watchers Epic Fail
Next: Take Three Deep Breaths

4 Responses to "I Am An Action Figure"
Leave a Reply
-