This advertisement for Skechers Resistance running shoes in one of my fitness magazines puzzles me: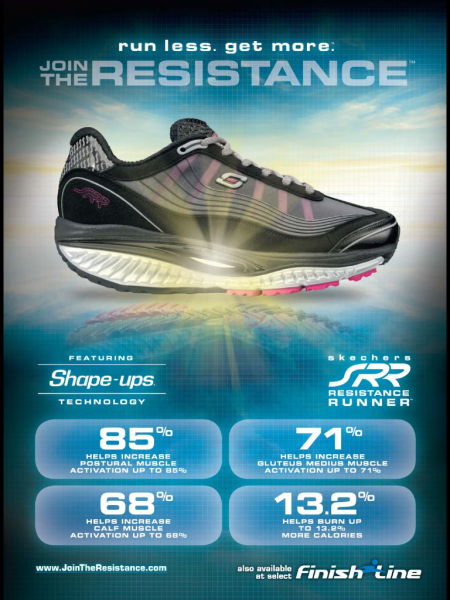 It reads:
Helps increase postural muscle activation up to 85%

Helps increase gluteus medius muscle activation up to 71%

Helps increase calf muscle activation up to 68%

Helps burn up to 13.2% more calories
That all looks technical and scientific to me. So many numbers and percentages means they MUST have research studies proving that, right? I looked at the Skechers Resistance Runner website and videos, but there were no links to any studies. The video features the designer, a runner and the founder of the company, but not a doctor among them. They show people running on treadmills hooked up to machines and computers, but WHERE is the research data?!
Without access to the actual data, I'm not believing it and I'm CERTAINLY not going to pay a hundred and fifty bucks for a shoe that might be no better than the twenty dollar trainers at Payless Shoe Source.
Shoe companies have been promising a workout in a shoe for a LONG time. Dr. Scholl's Exercise Sandals promised beautiful legs to my grandma and she never once saw results from them, even after YEARS of wearing them.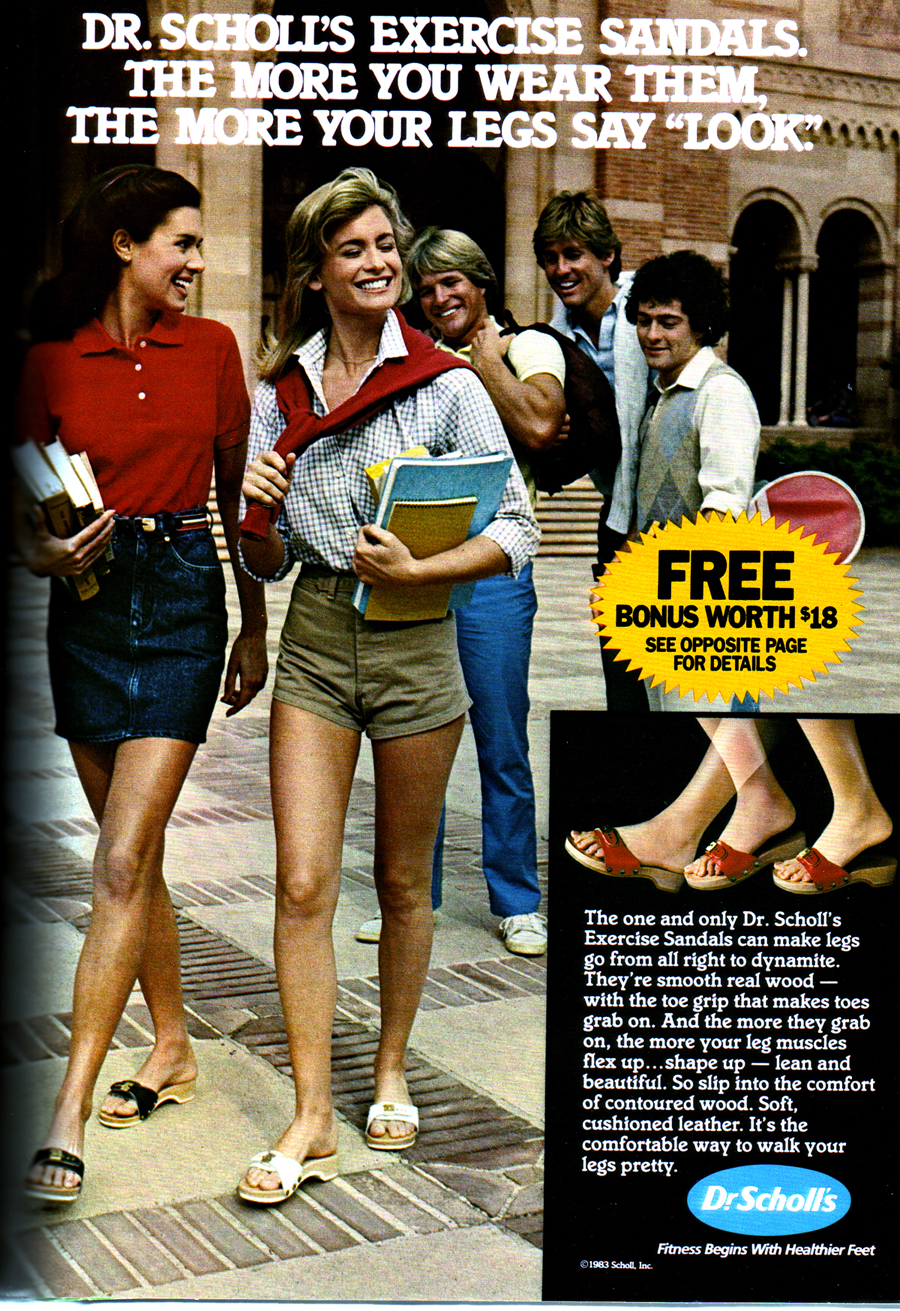 I'm not going to believe that the Skechers Resistance Runner is any more able to "increase muscle activation" than the Dr. Scholl's Exercise Sandal unless they actually SHOW ME THE DATA.
Previous: PostSecret: The Awful Truth
Next: Victoria Beckham at Subway

Leave a Reply
-