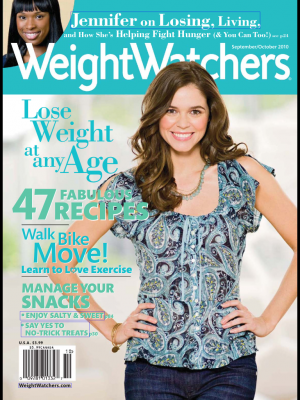 I bought myself a subscription to Weight Watchers Magazine on Zinio and it's one of those rare magazines that I read from cover to cover. The September/October issue was pretty good. I really liked the interview with Jennifer Hudson. Every time I feel like I just can't get to goal, it feels good to read about someone who DID get to goal using Weight Watchers. There are lots of success stories in the magazine, but because Jennifer is famous, I liked her story the best this month.
My favorite article, however, was about hunger called "Are You Really Hungry?"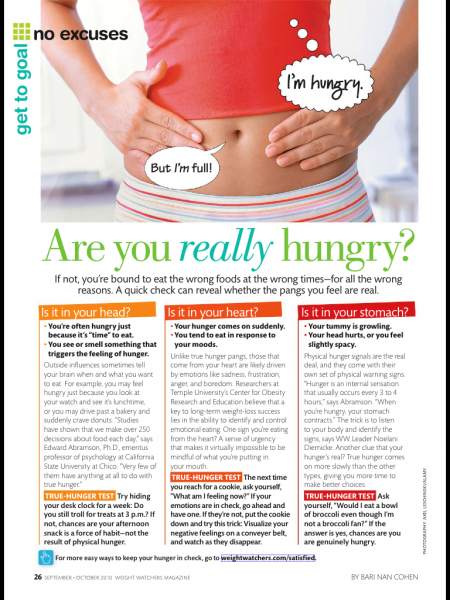 Having a checklist to go through every time I feel like eating is really helpful and I love this article the best.
There was also an article about jeans that inspired me to buy a pair of skinny jeans. I've wanted some ever since they got popular, but I thought I would look stupid in them, so I never even tried them on. After seeing their plus-sized model looking so hot in hers, I actually have hope that they might not look so bad on me. I guess it's time to take a trip to the store…
Weight Watchers Magazine was great this month and totally worth every penny.
Previous: Oxygen Magazine Review: September 2010
Next: When Did Exercise Become Work?

Leave a Reply
-