Fitness Magazine provided me with a complimentary subscription in exchange for a monthly review of their magazine.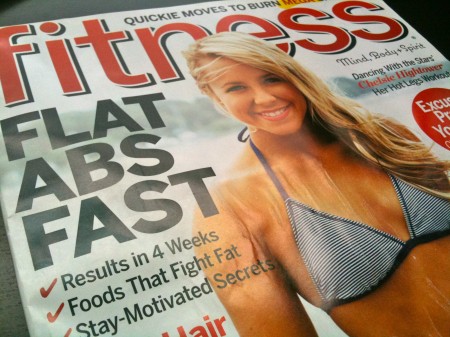 The September 2010 issue had an article that I really liked called, "Excuse-Proof Your Diet: Chronic Cheaters, Here's Help!" It was an amazing article, giving you tips to avoid cheating and how to talk yourself out of cheating. Here are the excuses that they tackled: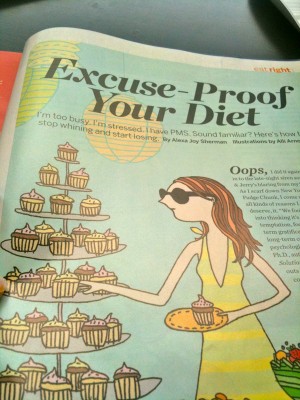 I'm on vacation
I have PMS
But he's eating all that
What's a movie without Milk Duds
I'm so stressed out
I've been good all week
I haven't eaten all day
I need a pick-me-up
I'm too busy to eat right
The cost of the entire magazine was made up in that ONE article, so get yourself to the grocery store and buy your copy today!
Previous: This Is Where I Stopped
Next: Oxygen Magazine Review: September 2010

Leave a Reply
-