At the end of December, Weight Watchers started including little magazine handouts at every meeting. This year's New Year's Resolution that I set was to attend Weight Watchers EVERY week so I could collect all of the handouts.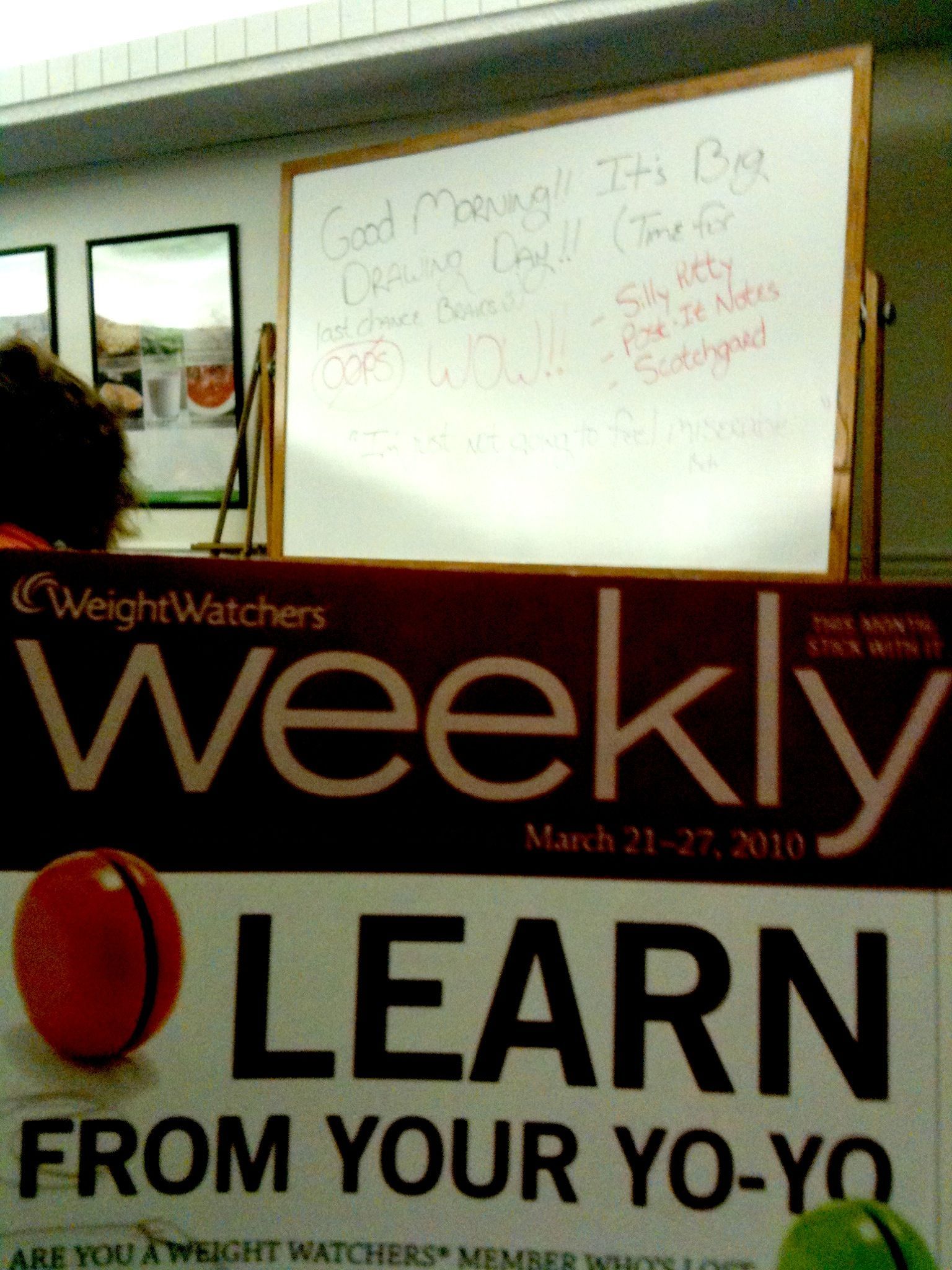 It's funny how something as simple as a little paper handout can get my butt into the Weight Watchers door. The desire to "collect all 52" is so strong that I actually have attended meetings in Las Vegas and Del Mar already this year. Even though it was a pain in the butt to find a meeting in a unfamiliar city, I made sure that I attended my meetings.
Ironically, just getting my body into the door helps me every week. They always have something motivating to talk about and even if I HATE the teacher in the other towns, the members have stories that have kept me going.
I know Weight Watchers doesn't work for everyone and I certainly accept that their program isn't PERFECT, but attending the meetings every week has kept my motivation level far higher than it was last year at this time. And I can thank those weekly handouts for it all.
Previous: The Power of Inaction
Next: Diet Pepsi: Now You See It, Now You Don't!

One Response to "I Attend Weight Watchers EVERY Week"
Charity Says:
March 26th, 2010 at 5:32 pm

I like the little handouts too! They're very well done. I hear the recipes are really good too, haven't tried them myself yet.

I went back to WW last March, and I think this is their best version of their plan yet.
Leave a Reply
-