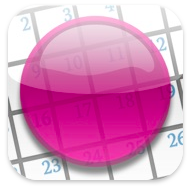 One of the most surprisingly good apps for me has been iPeriod for the iPhone. You can download it here:
It's a program meant to track your menstrual cycle, but I have been using it for tracking my weight, my moods and how often I exercise and stay on my eating program. You can add four of your own items to track (I added exercise, eating healthy and some work items). Additionally, it allows you to track your mood, so you can see if that affects your eating.
Tracking the weight is the best of any other app I've tried (including Edibles, sorry to say). Here is screen shot of my weight over the last month.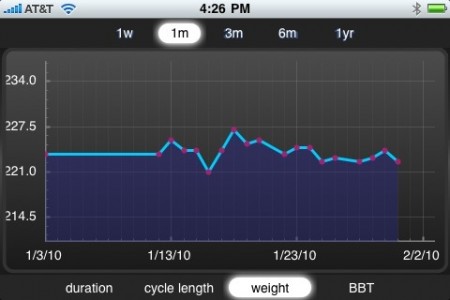 As you can see I have had some lows and highs. Once I get more data, I'll be able to see if the trend is that I'm losing or maintaining. I'd LIKE it to be losing, so I can alter my program to match my goals.
I really didn't think iPeriod would be that good for me, but what was meant to be a menstrual tracker has become so much more for me. Fortunately, they have MANY privacy features, including turning OFF its name so that no one knows that it has anything to do with my monthly cycle.
If you are looking for a good app to track your weight, try iPeriod and see how it works for you!