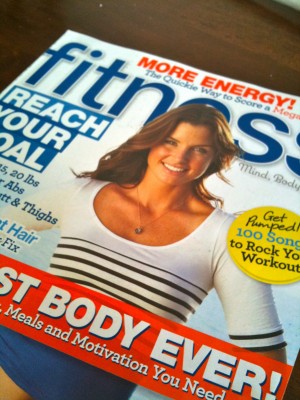 Fitness Magazine provided me with a complimentary subscription in exchange for a monthly review of their magazine.
January's issue showed up in my mailbox almost a month ago, but the only article that has really stuck with me was The FITNESS Top 100 Workout Songs of 2009. It was a great article showcasing the songs that are great for working out that came out last year. It reminded me that I haven't shared my workout playlists with you.
I've been gathering songs that really inspire me to work out for years. I've talked about a few of them here and there, but I've never shared my playlists with you, so I'll be doing that over the next few weeks.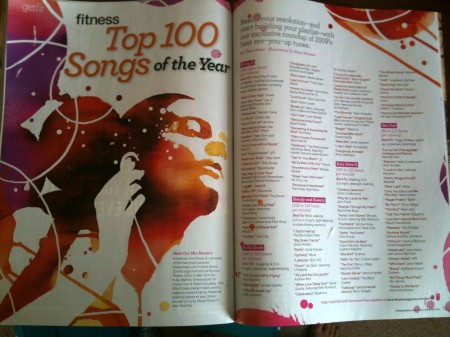 For now, click on over to Fitness Magazine's Top 100 Workout Songs of 2009 and find some motivation to get on treadmill!
Previous: Dead Nike+ Battery? Nope Reboot Your iPhone!
Next: TED Talk: How To Live To Be 100+

Leave a Reply
-