I absolutely LOVE this t-shirt for working out.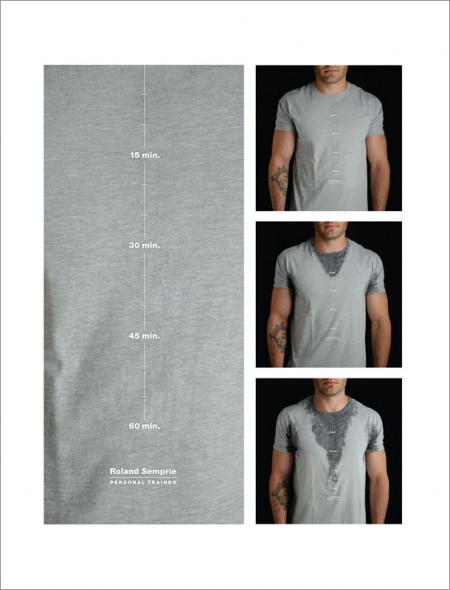 It's a t-shirt for a personal trainer in Canada by the name of Roland Semprie. The shirt has markings along the front indicating when your workout is done. When the sweat reaches the appropriate mark, then you can stop working out.
I wish I could buy some t-shirts like this. They're a great idea!
Via: » Roland Semprie Personal Trainer advertising/design goodness – advertising and design blog
Previous: Twitter Weekly Updates for 2009-12-22
Next: Merry Christmas from Starling Fitness

Leave a Reply
-