I absolutely LOVE this old advertisement for Life Cereal.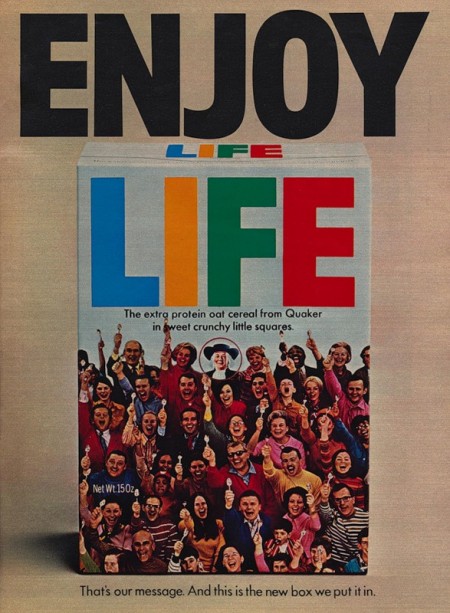 It reads:
Enjoy Life

That's our message. This is the new box we put it in.
I love Life cereal. It first came out when I was a kid, so the taste of it is like a guilty pleasure of childhood. Fortunately, it's pretty healthy. A 3/4 cup serving is only 120 calories with 1.5 grams of fat and 2 grams of fiber.
It's nice to know that I CAN enjoy Life!
Advert via: vintage_ads: Оригинал   (751×1024)
Previous: Jump Rope Inspiration
Next: Sand Diet

Leave a Reply
-