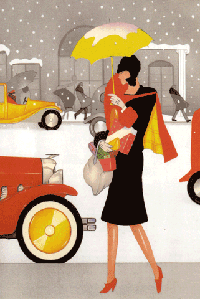 There are some incredible deals available out there today, so if you're out Christmas shopping on this Black Friday, please take a moment to read this entry about how to treat Christmas shopping like a workout.
When you're eating on the run today, make sure that you make good food choices. So many malls have Subway shops in them now, so I usually opt for that or Edo Japan. Make sure you choose food that fits in with your program so yesterday's holiday doesn't turn into a holiWEEK.
If you're like me and you hate shopping on Black Friday, here is a list of alternatives for you and your family.
Have a wonderful holiday and stay true to your healthy lifestyle!
Previous: Have a Healthy Thanksgiving!
Next: Jump Rope Inspiration

Leave a Reply
-