You would think that living within walking distance of tasty food would be BAD for your health, but the converse seems to be true.
Living far away from food may make you fatter.

That was the surprising finding of a group of University of Utah researchers, who looked at the body mass index of 500,000 Salt Lake County residents and compared those who live within a half-mile of retail food outlets to those who don't.

People who have closer food options — whether supermarkets, restaurants or fast food — were 10 percent less likely to be obese, they discovered.
When Mike and I moved to Sugarhouse, I instantly lost five pounds. Since we were able to walk for so many of our errands, we did. We walked to restaurants, we walked to the grocery store, and we walked to the post office. Even during winter, we would take regular walks.
The one downside of moving to Daybreak is that there is hardly anything to walk to. Until a couple of weeks ago, the closest restaurant was over a mile away. The grocery store is nearly a mile and a half. The post office is a whopping 4.5 miles away, making it nearly ten miles round trip. Suffice it to say that I NEVER walk to the post office anymore.
What this community lacks in close food options, they have made up for in walking trails and parks. With row boats and bike trails to choose from, there is no excuse not to exercise.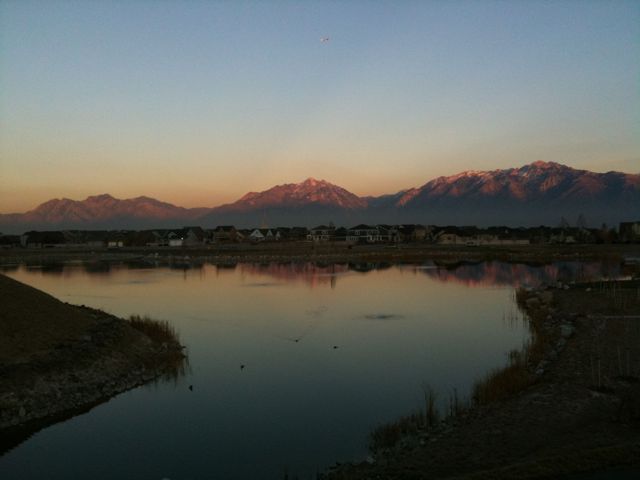 The same is true no matter where you live. If you don't live within walking distance of restaurants, there must be SOME other option for exercise. The key is keeping your eyes open for those opportunities.
Previous: Life Savers: Shirley Vs. Sally
Next: Have a Healthy Thanksgiving!

Leave a Reply
-