I saw this funny advert for the Magic Salad Plate and I just had to share it here:
I wouldn't go so far as to say that salad is useless. In fact, this plate is a great mental image of what your dinner plate SHOULD look like.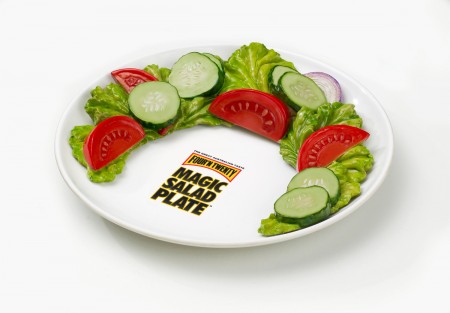 With half of your plate filled with veggies of some kind, you'll eat healthier and maybe even lose weight.
Previous: Save Your Salad Plate
Next: Twitter Weekly Updates for 2009-10-27

Leave a Reply
-