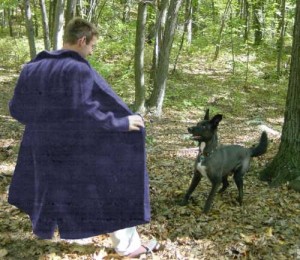 Wendy Bumgardener from About.com was flashed once while she was out walking on the trails. She didn't look at the flasher and hurriedly walked away. Did she do the right thing?
While most flashers are not immediately dangerous, some do progress to accosting, groping, and even rape. Calling the police with a good description and photo when possible is the right thing to do to protect others.
Walking and running outside are the best and most inexpensive methods of getting exercise, but there ARE risks. Flashers are only one of them, but they are incredibly RARE, so don't let fear of pervs in the park keep you from your daily walk.
Previous: PostSecret: Get Over It
Next: Cutting Carbs Can Ease Irritable Bowel Syndrome

Leave a Reply
-