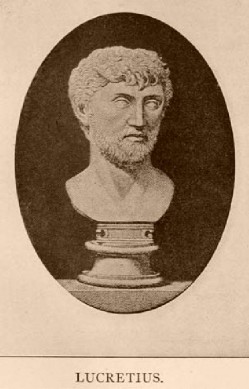 What is food to one, is to others bitter poison.
Lucretius, De Rerum Natura
I think that part of the reason that there are SO MANY diets out there in the world is because of this known fact. A half a century before the birth of Christ, Lucretius knew that for some people certain foods are healthy and for others it is nothing more than poison. Sure, the diet industry is fueled by the desire to make money, but the reason that there are so many different diets available is because they ALL work.
Yep, you've heard time and time again that diets don't work, but sorry, those people are WRONG.
Diets DO work. They just don't work for everyone.
That's why some people can lose weight on the vegan diet while others grow fat on it. That's why some people thrive on the low carbohydrate diets while other people feel lethargic and exhausted. That's why some people lose weight while eating as much pasta as they want while other people are literally sick from all the wheat and gluten.
The important thing is to find the diet that works for YOU. Take the time to see what kinds of foods are healthy for you and what kinds are poison. Once you know what works for you and what doesn't, you'll feel so empowered to follow your diet that it will mean more to you than anything said in a diet book or website.
Previous: Twitter Updates for 2009-06-22
Next: Disney Branded Produce: Good or Evil?

3 Responses to "Food and Poison"
angela Says:
June 23rd, 2009 at 10:33 am

I've thought that before. Glad to see I'm not alone in that.

Renee Says:
June 24th, 2009 at 10:04 am

This makes me think a lot of this book I bought called Blood Types, Body Types, and You by Joe Christiano. He talks about this very thing- that we do react differently to certain foods we eat than other people because it has to do with the science of our different blood types. He gives eating plans in the book as well as exercise suggestions.

Eric Says:
June 24th, 2009 at 11:53 am

Very true words. As a diabetic, a lot of foods that most people consider a treat would be poison to me…
Leave a Reply
-