Every once and a while, I need to indulge in something decadent. Eating healthy is best done in moderation as are indulgences. This month, I want to try bacon pancakes.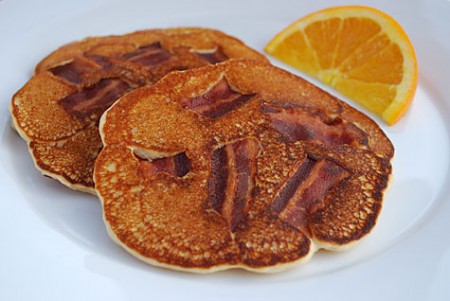 Kathy at Merriment Design has the recipe she tried for bacon pancakes with wonderful results.
The next time you need to have an indulgent meal, try bacon pancakes!
Previous: Turn to Authentic Threads for Some Thintuition
Next: I'm Done With You!

Leave a Reply
-