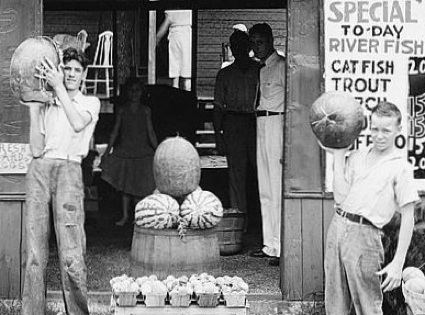 Watermelon has been in my grocery store all winter this year, but the one that I bought didn't taste right. Not to mention the fact that it cost about three times what it would have cost me in the summer. So, I've been waiting for watermelon season and it's finally here!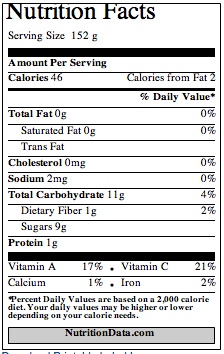 Watermelon is a great, low calorie treat. It's only 46 calories for a full cup. You can have two servings of fruit for less than fifty calories, so it's a great food value.
It's also very thirst quenching. Unlike the other melons, watermelon bursts with water and juice in your mouth. That's why I love to eat watermelon at a picnic. By the time the Utah sun has bled me dry of moisture, I'm ready for a huge slice of watermelon to quench my thirst.
Here is a great video from Photoweborama on how to cut a watermelon:
Personally, I like watermelon with the rind, so I have a handle for the food. This video shows you how to cut a watermelon for the kids.
I can just imagine taking one of those large slices and eating it all the way through. Drops of juice are on my cheeks where they hit the side of the rind. I love to eat right through the white rind and enjoy the slightly sour taste in contrast to the extra sweet pulp.
This summer jump right into watermelon season with both feet and enjoy!
Previous: When You Drink A Dr. Pepper, You Drink A Bite To Eat
Next: Twitter Updates for 2009-05-27

One Response to "Watermelon: Low Calorie Treat"
angela Says:
May 27th, 2009 at 1:21 pm

Oh yeah, gotta do more of it this year!
Leave a Reply
-