This brilliant advertisement from PruHealth UK shows that they actually get it.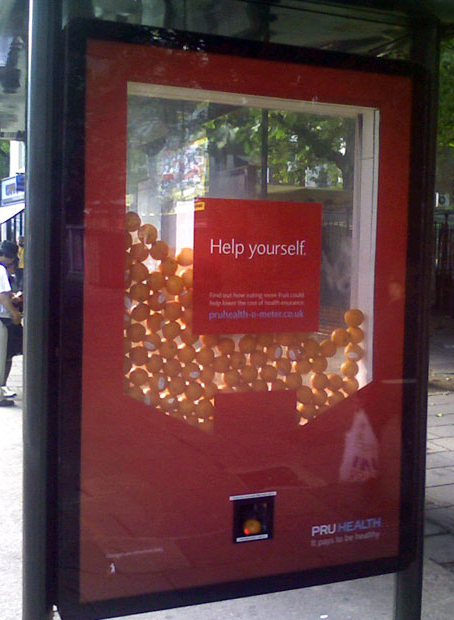 The billboards sit beside the bus stops and dispense oranges at the rate of one per minute. The sign reads:
Help yourself.
Find out how eating more fruit could help lower the cost of health insurance.
PruHealth: It pays to be healthy.
Here are some other photos: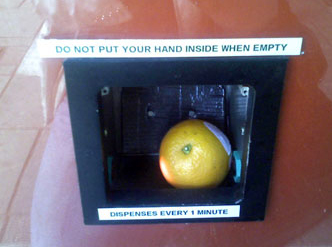 Kudos to PruHealth for creating an advertising campaign that actually provides a positive alternative!
Previous: Quadrathon Rides Through Death Valley
Next: Respect For Eating Decisions

2 Responses to "PruHealth-O-Meter"
Raven Says:
March 27th, 2009 at 6:35 am

Aaaaawwwesome!

Alwyn Says:
April 5th, 2009 at 12:38 pm

Where can I find one of these?? This is so cool!
Leave a Reply
-