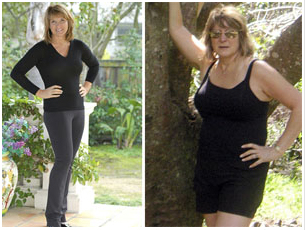 A little over a year ago, I wrote about Skinny Songs:
They are really fun songs that help you get the motivation to get to the gym. Redbook finally noticed Heidi's work and wrote about her here:
I love her description of why she decided to record the CD:
The same morning I saw 190 pounds on the scale, I drove to the office–where I knew there'd be cookies–and turned on the CD that always pumped me up before work events. I had an epiphany: Why wasn't there a song called "Don't Touch Those Cookies"? If music could psych me up for work, then it could motivate me to lose weight. That night, I searched for weight-loss tunes on Google and iTunes, but found nothing. I wasn't looking for songs to listen to at the gym–I needed music that made me want to get my butt there. Instead of Carrie Underwood's "Before He Cheats," why not "Before I Cheat (on My Diet)"? My idea for a CD called Skinny Songs was born.
Skinny Songs has been in my workout music mix ever since I bought the album on iTunes. Every time one of the songs shows up in the shuffle, I just love it! You can still buy them here: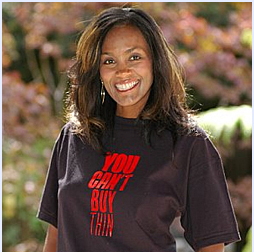 She has also come out with a bunch of motivation t-shirts.
I love this one: You Can't Buy Thin. I've talked about that as well:
Congratulations, Heidi, on the Redbook nod.
Previous: SlimQuick Cleanse: Don't Waste Your Money
Next: Travel Milk

Leave a Reply
-