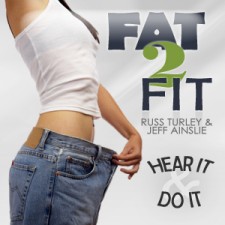 If you have made a New Year's Resolution, this podcast from Fat 2 Fit Radio is truly inspirational.
If you have been feeling a little low because you might have fallen off your New Year's Resolution wagon, listen to this podcast and DO what they say. Have your goals, WRITE THEM DOWN and make sure that they are achievable.
Previous: New Year's Resolutions: Week 3
Next: Pepsi Is Light Refreshment?

Leave a Reply
-