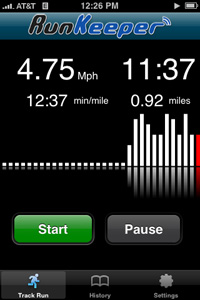 The Apple Blog has a great article listing nine iPhone apps that can help keep you fit:
Here are their choices:
Of all of these, the only one I've tried out is RunKeeper. You can see my review of it here:
I've really enjoyed RunKeeper and how well it keeps track of my runs. Plus, now they have a free version, so you don't have to pay anything to use it! Enjoy!
Previous: Ab Solo: A Cross Between Basketball and Ab Roller
Next: Quote of the Month: December 2008

One Response to "Nine iPhone Apps to Keep You Fit"
Benjamin Ragheb Says:
December 12th, 2008 at 10:18 pm

Another one for the list: FatWatch is a weight tracker that supports calorie-deficit estimation and import/export of your weight history to a CSV-formatted text file.

I'm giving away codes for free downloads while I have them.
Leave a Reply
-