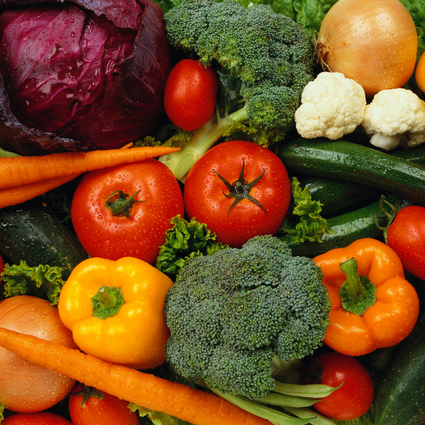 Braidwood, from Authentic Threads, has decided to eat nine vegetables a day. She used to do it a few years ago and she really liked the results:
My goal is to eat 9 servings of vegetables a day. I did this once years ago for three days and my skin GLOWED. It was an amazing and very noticeable difference. I looked SO healthy. I don't know why I stopped doing it, but I've wanted to do it again ever since.
She provides a complete list of vegetables if you want to glow as well, so head on over to her blog and get yourself on the way to a healthier diet!
Previous: Ask Laura: How Do I Choose The Right Shoe?
Next: Knowledge-Based Tasks Result In Greater Food Intake

Leave a Reply
-