I saw this LOL Cat this morning and it looked like the perfect breakfast: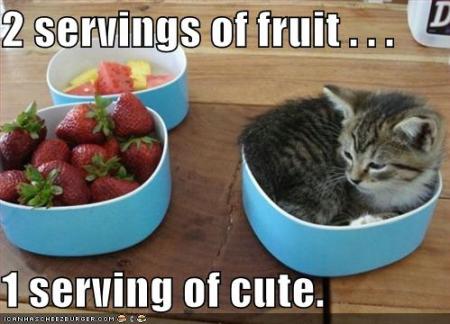 Two servings of fruit and one serving of cute. Sounds like a perfect combination to me. Fruit for breakfast is a great way to start your day, but don't forget about your soul. You need to feed your soul as much as your body when you are learning how to eat healthy.
Giving yourself some cute kitten time is the perfect recipe for your morning soul feeding.
Photo via: 2 servings of fruit . . . « Lolcats 'n' Funny Pictures of Cats – I Can Has Cheezburger?