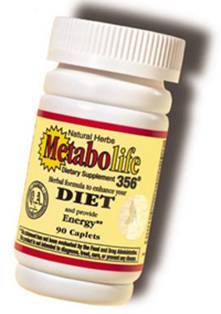 Usually when a supplement company is found guilty of violations, they are required to pay a fine. It appears that Metabolife founder, Michael J. Ellis, has been sentenced to six months in prison in addition to his fine of $20,000.
Consumer Health Digest has the story:
In November 2007, Ellis pled guilty to federal charges of lying to the FDA. Metabolife's ephedra-containing diet pills triggered thousands of complaints from customers who had experienced adverse effects. Yet in 1999, while the FDA was considering prohibitions, Ellis knowingly told the FDA that the company had a "claims free history." The FDA later banned ephedra as an ingredient in dietary supplements. With Metabolife 356 as its flagship product, the company became one of the largest retailers of products marketed as dietary supplements. Ellis's indictment, the FDA ban, hundreds of personal injury lawsuits, and falling sales due to adverse publicity led the company to file for Chapter 11 bankruptcy in 2005.
Remember all those people who took ephedra and had heart problems because of it? The fact that Metabolife is out of business doesn't change the fact that they still have heart problems. Next time you're tempted to try a diet pill, remember Metabolife and save your money. That company might not be around when they find out how dangerous your supplement is.
Previous: Jillian Michaels Will Make A Fitness Game For Nitendo Wii
Next: Want To Lose Weight? Go Directly To Jail.

Leave a Reply
-